January 2, 2017 - January 3, 2017
I began this project as an assignment for DevMountain UX | UI Cohort. This was the first challenge given to us and it was to be done individually. With that in mind, I created the goals to design a more user-friendly website. Something that is visually calming to look at and works smoothly for the users' journey to planning their vacation.
"Book rooms with amazing views of the ocean, close to the city and totally equipped for your explorations. 
Let's make your trip to Hawaii great."
Creating a user story map allows me to see the project more clearly. An MVP (minimum viable product) was established through the user story map. I was able to define what is important in making this website user-friendly. I went a little further than simply designing the home page. I definitely desire to return to this project in the future.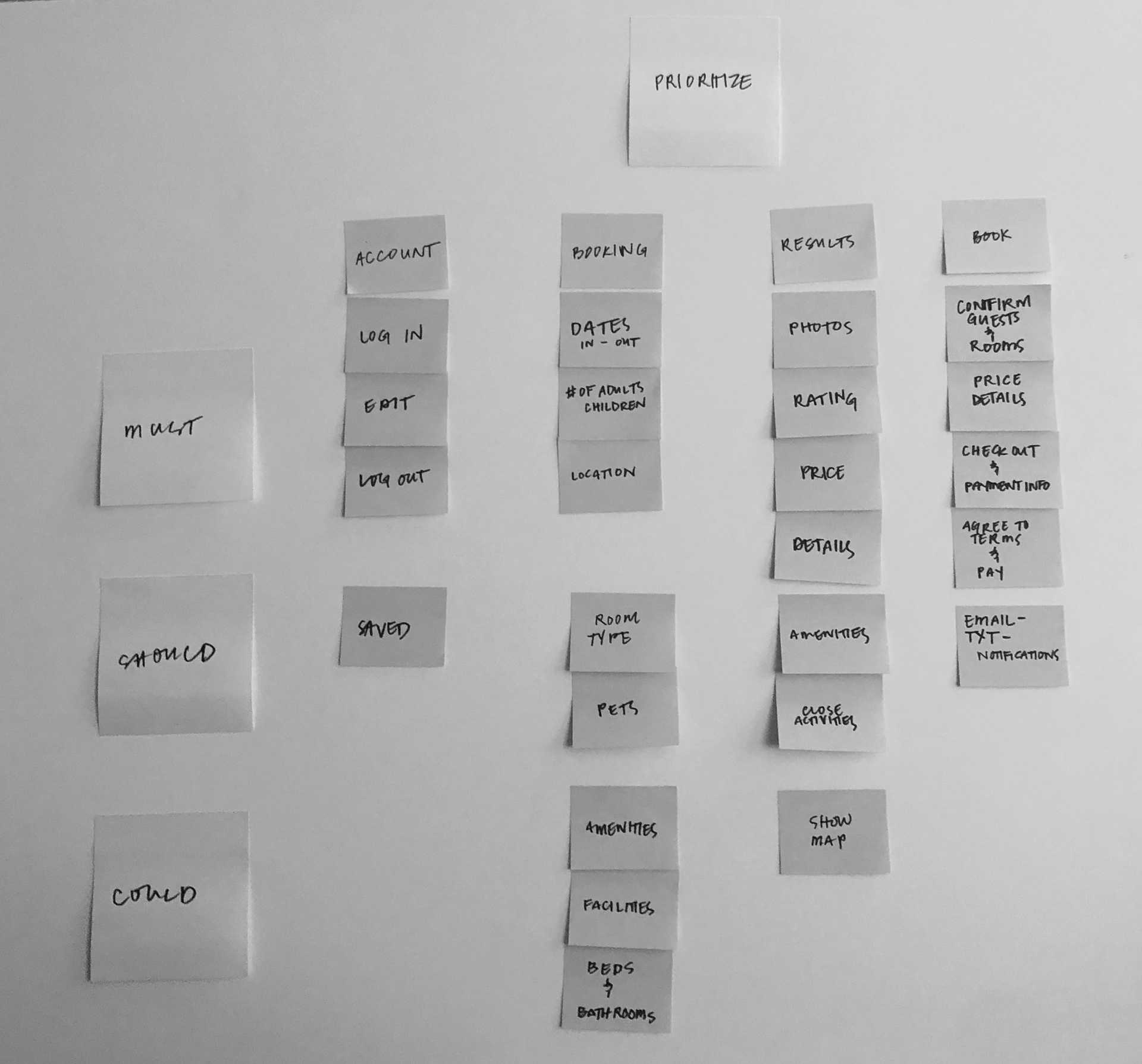 Final low fidelity mockup created for the homepage as well as the rest of the website.