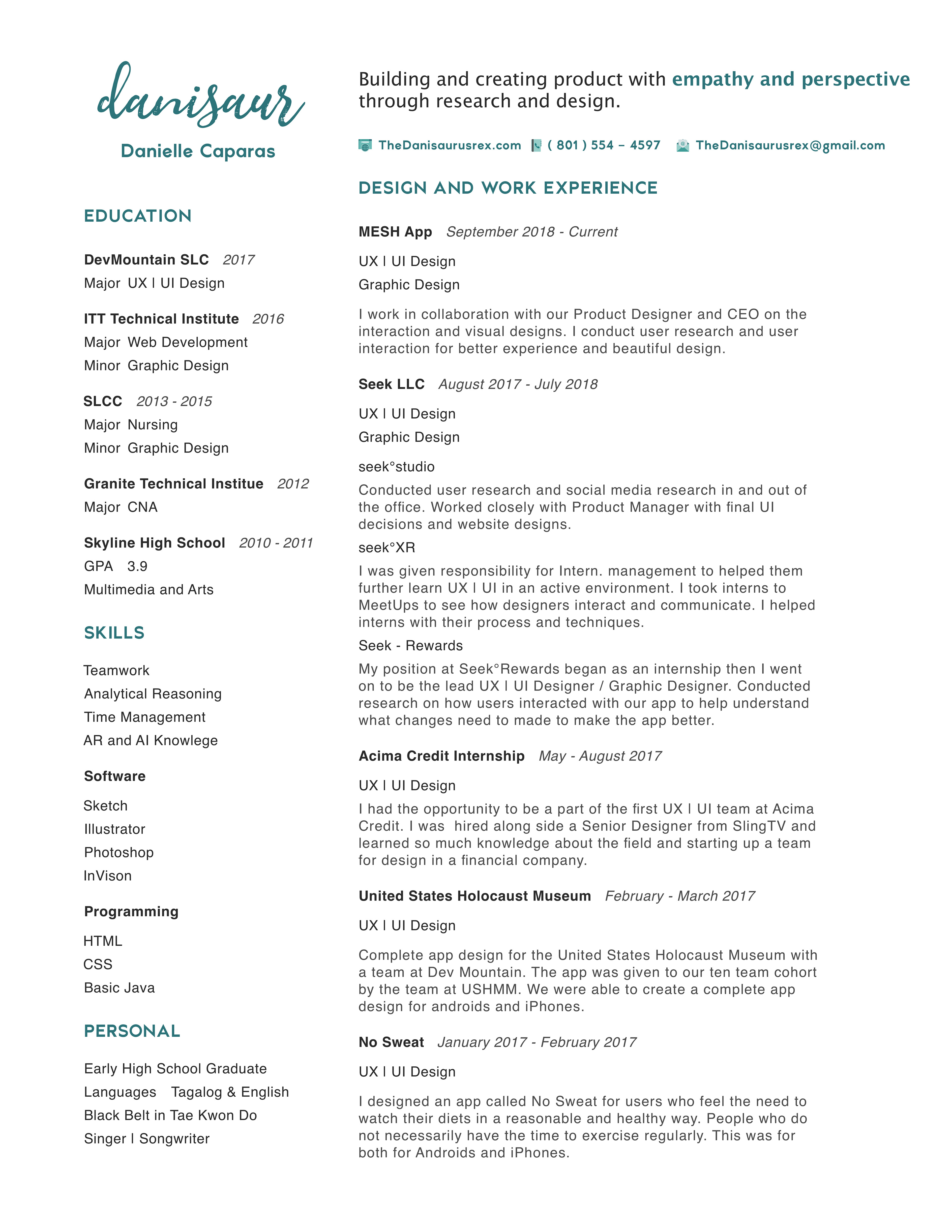 I work as a UX | UI Designer at Seek° LLC. We design and run two apps. The first is Seek°Rewards. Seek° Rewards is a location-based digital treasure hunting app that uses augmented reality (AR) interactions while you play. Our second app, Seek°XR is an augmented reality app that allows you to interact, create, and publish your own AR.
I am also working on a side project called Mesh. It's a local college app. To help college students have a chance at being a part of their college groups and clubs. It helps them find other students that they can connect and interact with through their interests and classes. Students will get notified of college events that they show interest in as well as alarms for safety alerts. Mesh will also have another safety feature to help them safe in scary situations.
I have such great passion for UX, UI and Design in general. I love to see both sides of the spectrums and create seamless UI for all users to experience. I have always gravitated towards creativity and art. I learned Graphic Design at Skyline High School, SLCC, and DevMountain. In 2010 my multimedia teacher really opened my eyes to the world of media design. I have been practicing ever since.
UX | UI Designer
for Mesh App - August 2018 - Present
I work in collaboration with our Product Designer and CEO on the interaction and visual designs. I conduct user research and user interaction for better experience and beautiful design.
UX | UI, Graphic and Product Designer
at Seek° LLC - August 2017 - Present
Conducted user research and social media research in and out of the office. Worked closely with Product Manager with final UI decisions and website designs. 
I was given responsibility for Intern. management to helped them further learn UX | UI in an active environment. I took interns to MeetUps to see how designers interact and communicate. I helped interns with their process and techniques.
My position at Seek°Rewards began as an internship then I went on to be the lead UX | UI Designer / Graphic Designer. Conducted research on how users interacted with our app to help understand what changes need to made to make the app better.
UX | UI Designer
at Acima Credit May 2017 - August 2017
I had the opportunity to be a part of the first UX | UI team at Acima Credit. I was  hired alongside a Senior Designer from SlingTV and learned so much knowledge about the field and starting up a team for design in a financial company.
UX | UI Designer
at DevMountain Student Developers - January 2017 - April 2017
United States Holocaust Museum
Complete app design for the United States Holocaust Museum with a team at Dev Mountain. The app was given to our ten team cohort by the team at USHMM. We were able to create a complete app design for androids and iPhones.
I designed an app called NO Sweat for users who feel the need to watch their diets in a reasonable and healthy way. People who do not necessarily have the time to exercise regularly. This was for both for Androids and iPhones.
Major
Software Development